Whether on the hunt for Western swing or watermelon seeds, Sandusky's Market and Music in Pryor, Oklahoma is the place to be. Owned and operated by the Sandusky family since 1942, the downtown shotgun-style building is packed full with corn, canned goods, caladiums and an idyllic atmosphere of days gone by.
"There's been a Sandusky in business in Pryor for several generations now," said Leslie Sandusky. "My dad built this business and passed it down to me in 1980. But my grandfather operated a grocery store here even before that."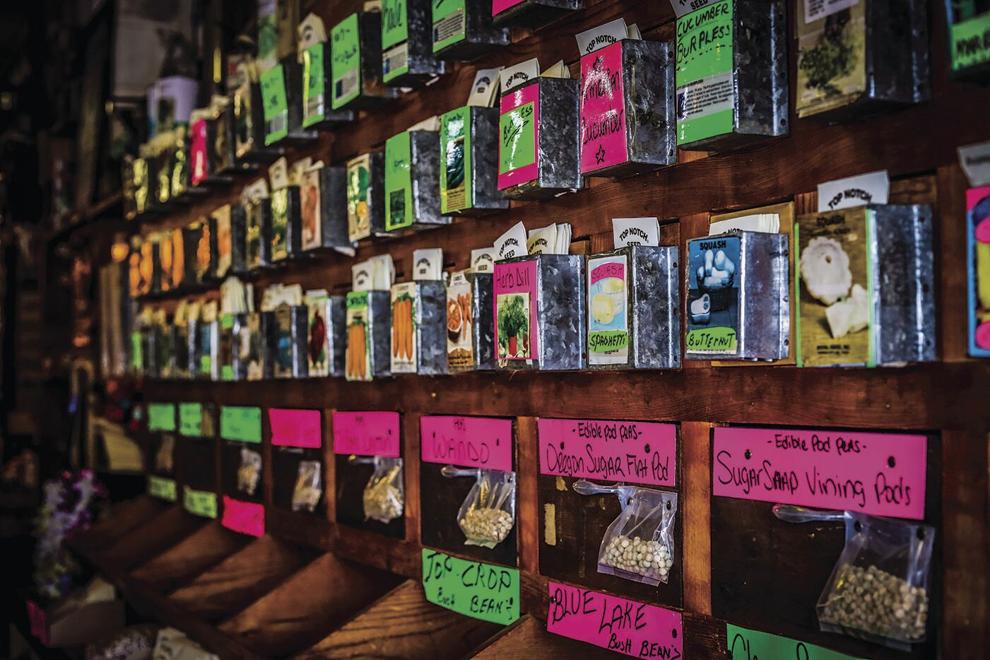 Now retired, Leslie Sandusky manages the store alongside his daughter, Melissa, who took over in 2020 after learning the ropes from her dad after graduating high school in 2010.
What began as a 3-minute photo booth in the early 1940s quickly evolved into a music instrument outlet and general store. Today, the establishment maintains the original building's character and charm while offering new wares to the Sandusky's Northeast Oklahoma Community.
"We have two main seasons," Leslie said. "In the spring, we have bulk seeds, flowers and plants. In the winter, we have bulk Christmas candy."
Leslie and Melissa painstakingly purchase and repackage bulk seeds themselves, taking care to find the most Oklahoma-friendly varieties to fill their wood bins. The same level of detail is applied to their selections of live plants and flowers.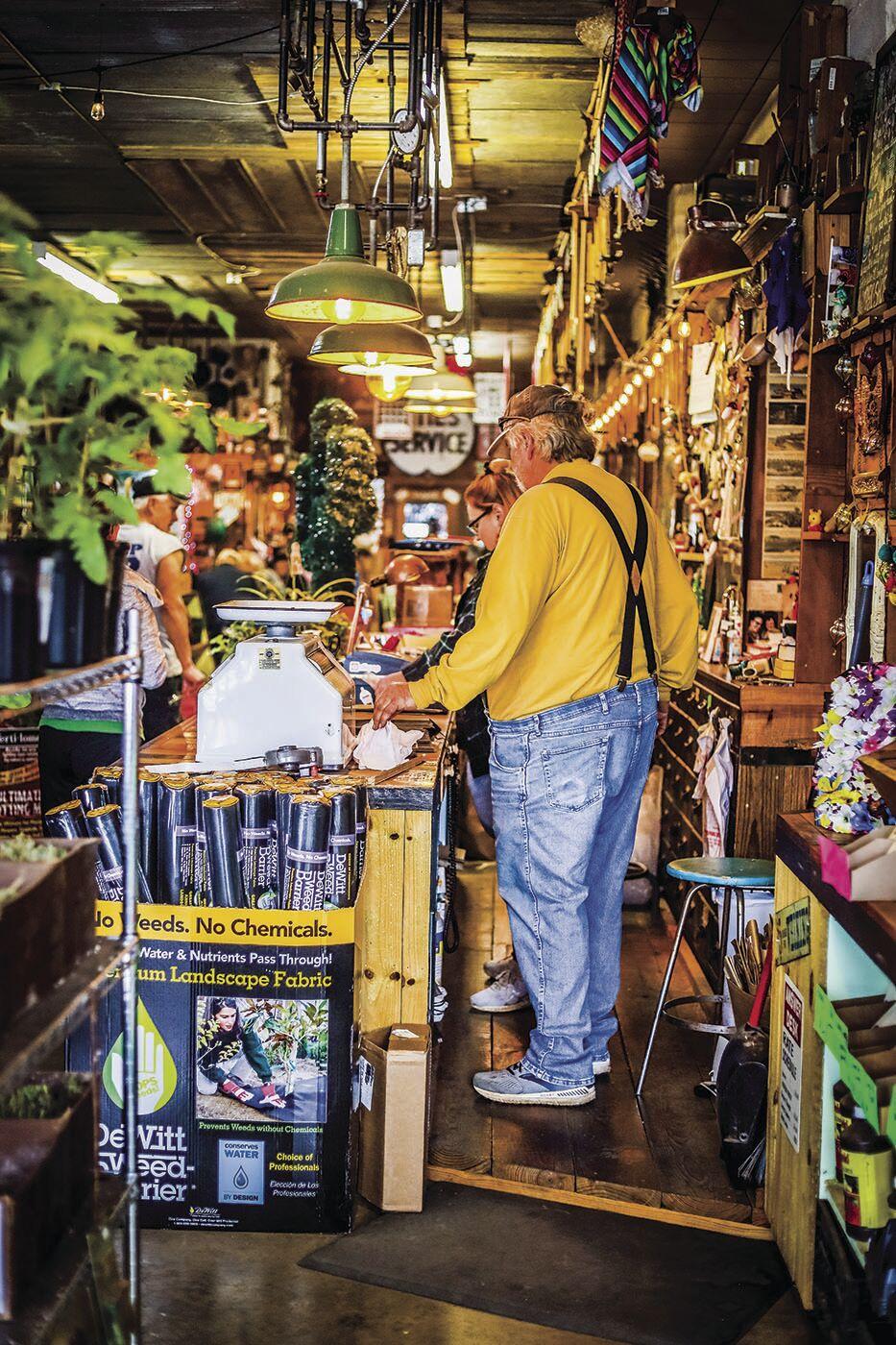 "We don't have anything against big deliveries of plants like other stores get, but it's just not for us," Melissa said. "We like to be able to meet with the growers and walk through the greenhouses ourselves to pick which plants we want in our store."
If a customer has questions about a plant or product, chances are father or daughter has done their research or grown the product themselves.
"I tell people I don't have a degree behind me to back me up," Leslie said. "But, we have grown some of these things and figured out what can work around here."
In addition to selling seeds and plants, the store stocks local jams, jellies and occasionally local produce, some grown by the Sanduskys themselves.
"We'll probably put in up to 100 tomato and okra plants this year, but we really can't guarantee anything," Leslie said. "That's agriculture for you, it's all dependent on Mother Nature."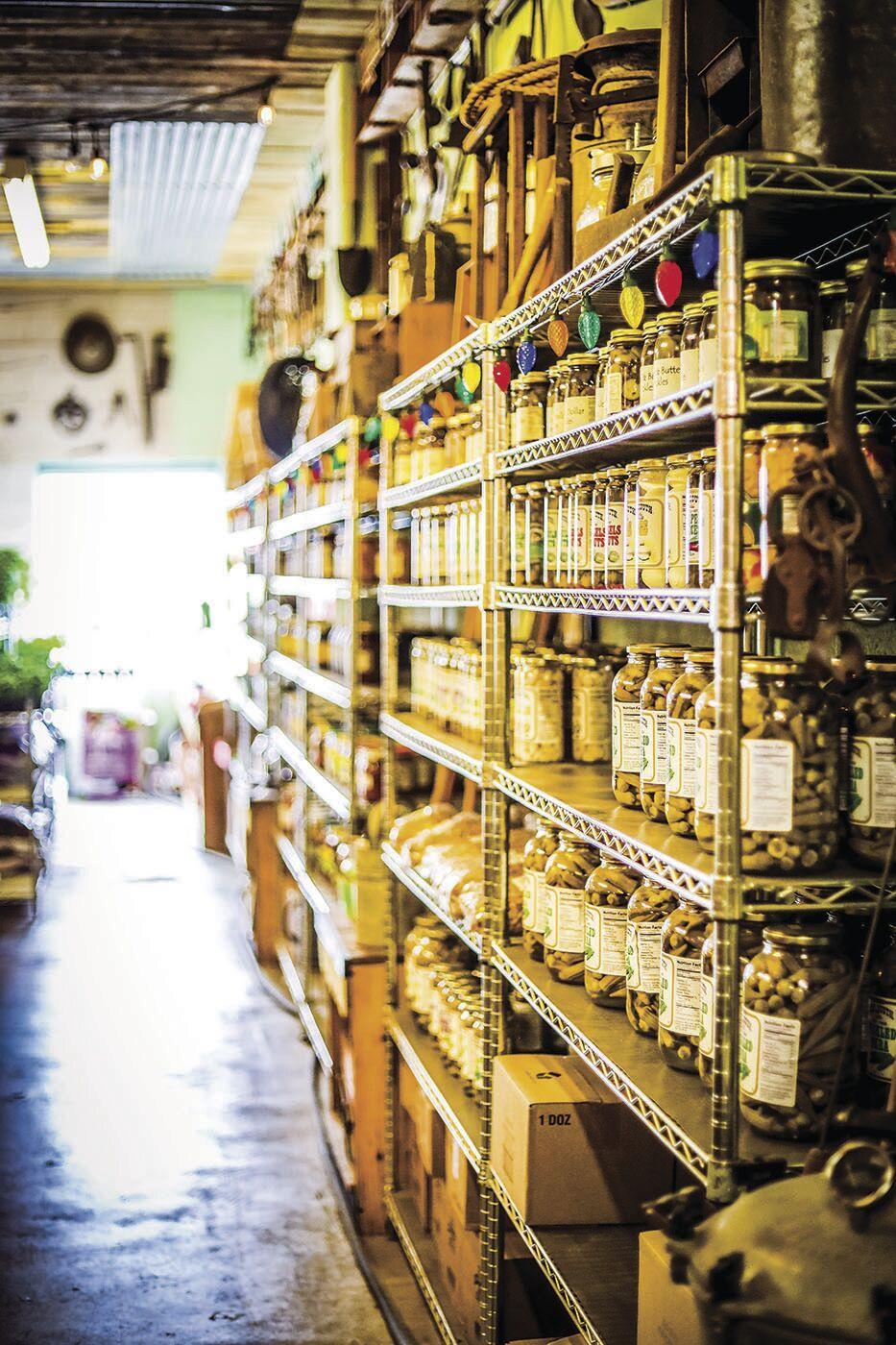 The beauty of Sandusky's is its commitment to a bygone era. Upon entering it's easy to be transported to another time without the hectic pace of a digital age, credit cards or even climate control.
"We're trying to get with the new stuff," Leslie said. "That's why I officially turned the store over to Melissa in 2020. She's a lot better with all of the digital stuff and the media."
Although the business engages with the community on social media and bit-by-bit embraces the future, part of the charm is being swept away by the sights and sounds of days gone by. Especially through one of Sandusky's most unique features — the music.
More than 20 years ago, when Sandusky's was still in the musical instrument business, a man stopped in the store on a whim to try a new mandolin. The rest is history.
"A retired truck driver by the name of Bill Holt came by one day and asked if he could test out one of the instruments. He was a mandolin player," Leslie said. "After that, we had more people, guitar players and everything, stop in."
When locals heard the sound of Sandusky's, more and more players came seeking a haven to let their songs be heard and Leslie and Melissa were happy to lend a listening ear, as well as an open establishment for the enjoyment of the community.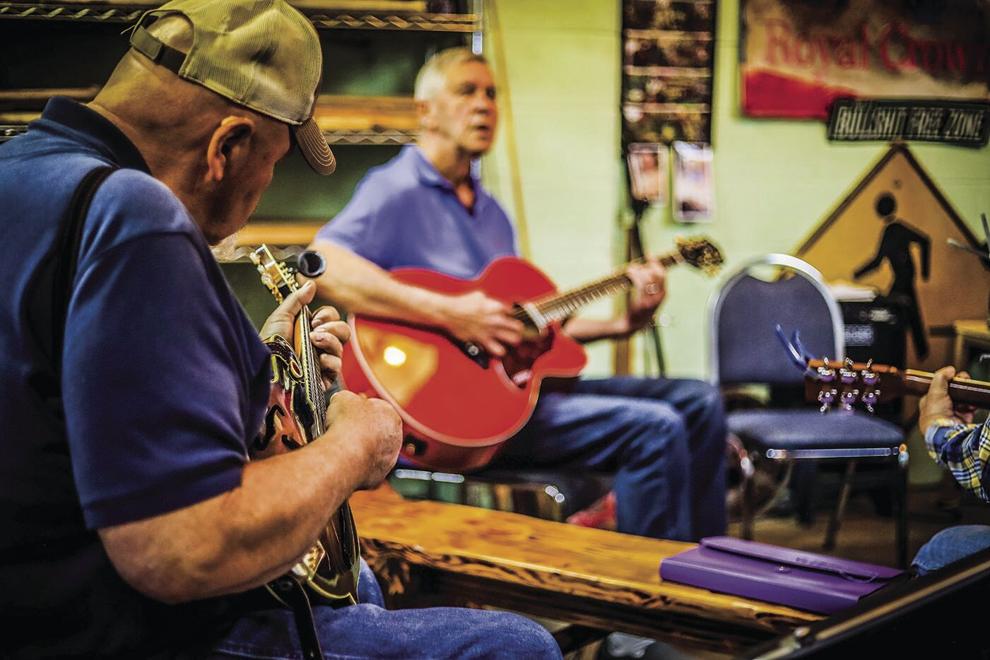 "Word got out on the street that we had music and it just got bigger and bigger and bigger," Leslie said. "It started on its own and I don't mess with it."
For both Leslie and Melissa, the organic start of the music days and their continuation over the years is the most treasured part of the phenomenon.
"It's such a natural thing," Melissa said. "People say that's Sandusky's Band but we don't have anything to do with it. They come on their own and play what they want."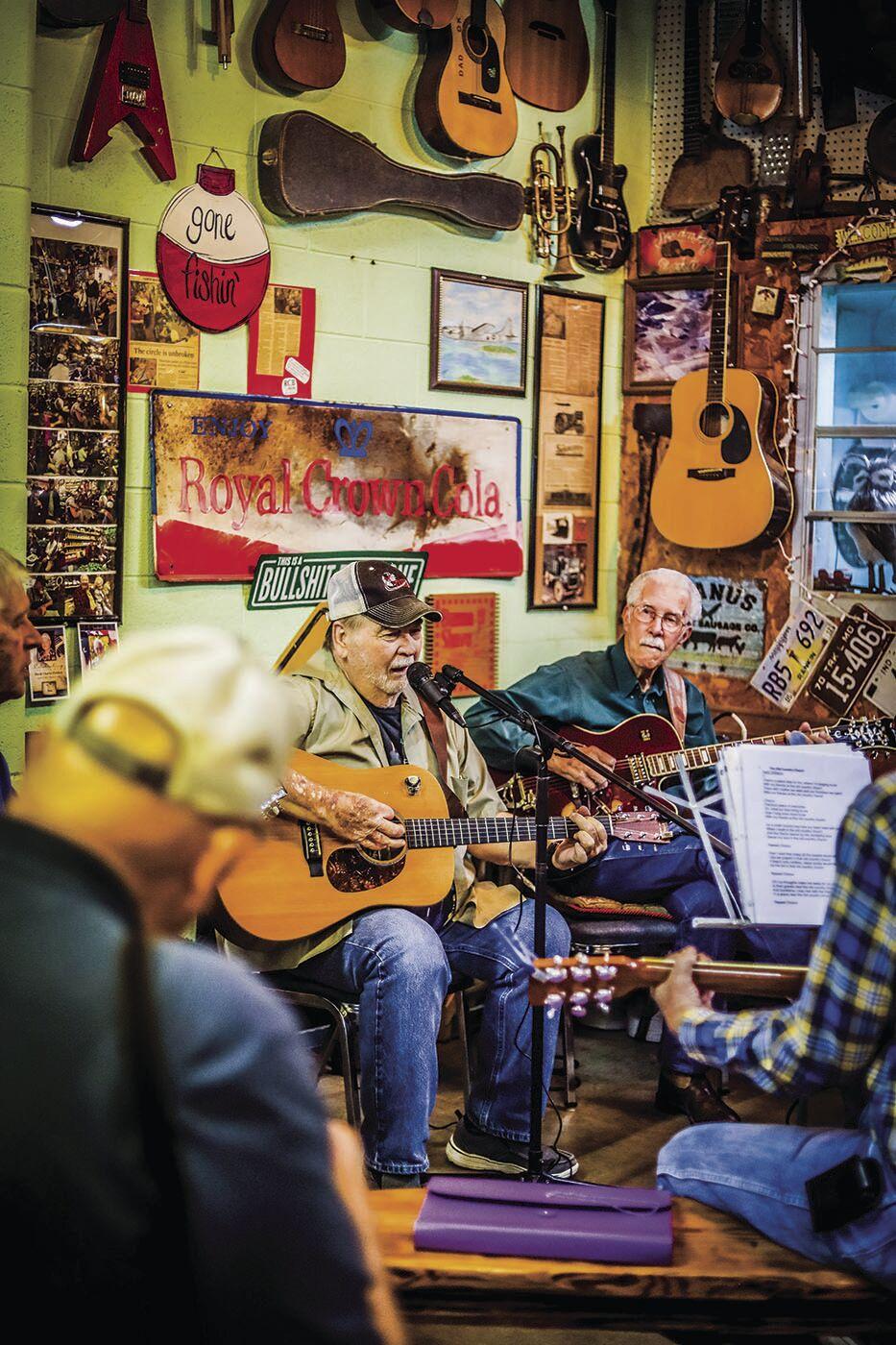 What they want to play, most frequently, is bluegrass music, country and western or western swing, typically on a Friday afternoon around lunchtime. The selection, instruments and players themselves are always a surprise, and that's part of the allure of Sandusky's.
"One of these days the older generation is going to be gone and this style of music too," Leslie said.
Leslie especially helps safeguard the stories behind the music and treasures the interactions he has with his customers — musically gifted or not. It's a love he's shared with his daughter and a palpable respect for history and memories can always be felt in store.
"That's part of the enjoyment of being in business," Leslie said. "We've got some really fine folks."
In a world full of fast food and fast fashion, Leslie said Sandusky's is happy to cater to things of the past.
"Old type stores just continue to diminish," Leslie said. "The newer stores have just about somebody on every street corner doing the exact same thing."
Whether customers come in to reconnect with their heritage through music or to stock up on quality gardening supplies, they're sure to have an experience they won't soon forget.
"We do really appreciate our community for supporting us," Melissa said. "They've kept us in business the past few years."